What We Do
The Secretary of Health and Human Resources oversees twelve state agencies which provide often-vital services to Virginians. Individuals with disabilities, the aging community, low-income working families, children, caregivers and the provider network are supported through the work of this Secretariat.
In addition, our agencies license health practitioners and ensure safe drinking water in the Commonwealth.
Secretary John Littel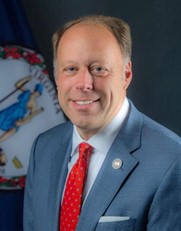 John Littel is the Secretary of Health and Human Resources for the Commonwealth of Virginia. He brings 30 years of public policy experience to the Administration, developing private sector solutions for Medicaid, advocating for independent living for seniors and people with disabilities, and leading mental health and substance use disorder programs.  

Twenty-six years ago, John was the Deputy Secretary of Health and Human Resources.  Since then, John has held senior roles at Magellan Health, Anthem, and Amerigroup, as well as at both the federal and state government levels. He has taught government, politics and communications at the graduate level, and has also served as a member of the William & Mary Public Policy Board of Advisors. Mr. Littel earned his bachelor's degree in Philosophy and Political Science from the University of Scranton and J.D. from The Columbus School of Law at Catholic University. 

In 2012, John was appointed to the Board of Visitors of the College of William & Mary and has served as Rector since 2018.  He also serves on the board of The Gloucester Institute, a leadership initiative for young African-Americans based at Robert Russa Moton's historic home. He previously served as the chair of the Virginia Health Care Foundation and on the boards of the Family and Children's Trust Fund, Virginia's family violence prevention agency, and ForKids, a program for homeless families in Hampton Roads. 

He and his wife, Marianne, live in Virginia Beach and have three grown children.  
Chief Financial Officer, Lanette Walker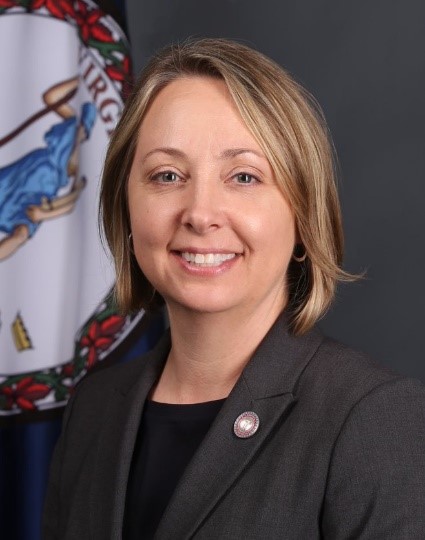 Lanette J. Walker, MPA, serves as the first Chief Financial Officer for Health and Human Resources in the Office of Governor Glenn Youngkin. Prior to joining the Governor's office, Walker worked with the Virginia Hospital and Healthcare Association to support health system members in navigating state Medicaid administrative policy matters as the Senior Director of Medicaid Financial Policy. She also held several roles with the Virginia Department of Medical Assistance Services, including as Director of the agency's Budget Division. Walker has experience on Capitol Hill where she served as a Budget Analyst for the Congressional Budget Office for several years, among other past professional roles. Walker earned her undergraduate degree from Michigan State University and her Master of Public Administration degree from George Washington University.
Policy Assistant, Calvin Hogg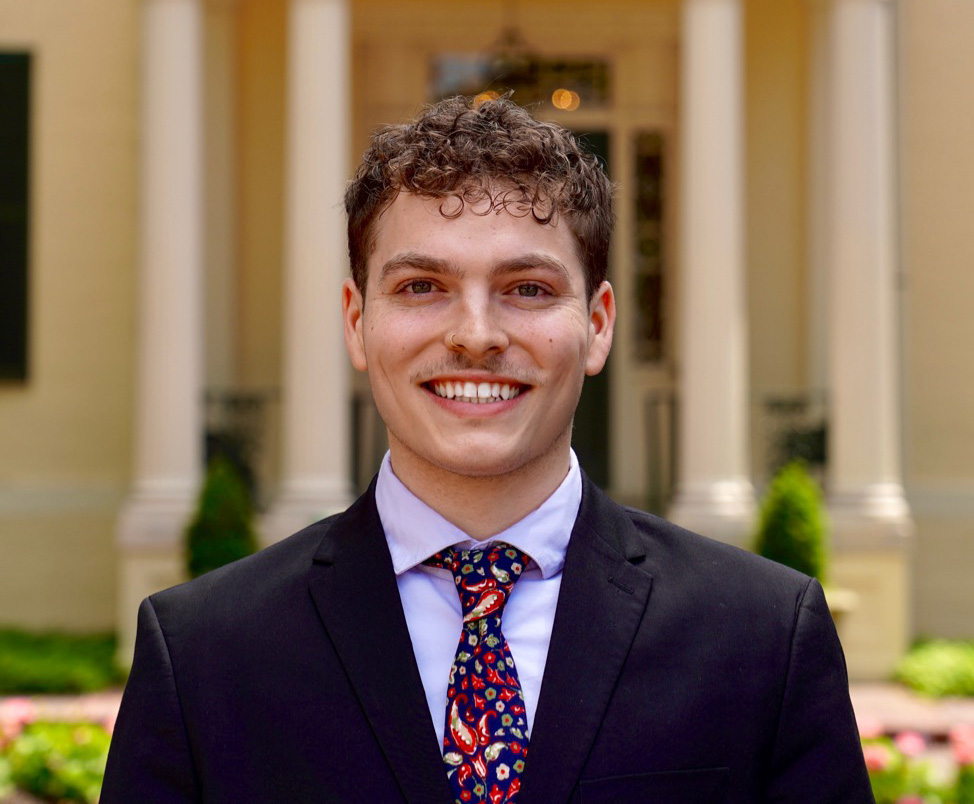 Calvin Hogg serves as the Policy Assistant to the Secretary of Health and Human Resources. Prior to joining the HHR Secretariat, Calvin was a Governor's Fellow in the Office of Natural and Historic Resources where he worked closely on policies concerning coastal resiliency and sustainable infrastructure development. Calvin has served various roles as an independent researcher, media and communications specialist, and foreign language instructor. He has a strong appreciation for state government but still carries with him an extensive global perspective. Calvin yearly spends time abroad and previously lived in Germany where he partnered with various academic institutions to complete research in the field of modern German literature. In addition to German, Calvin also has fluency in American Sign Language which is a crucial asset in his work at the Governor's Office. Born and raised in Richmond, Virginia, Calvin received his three-seal diploma from Maggie L. Walker Governor's School and earned his BA in two majors: (i) German Studies: Language, Literature, and Culture and (ii) Global Studies: Politics and Governance, from the University of Richmond. 
Executive Assistant, Julie Hammel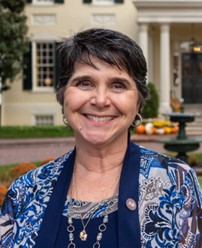 Julie Hammel serves as the Executive Assistant for the Secretary of Health and Human Resources in the Office of Governor Glenn Youngkin. Prior to joining the Governor's Office, Julie served various positions in the House of Delegates such as a Committee Operations Specialist and Administrative Assistant. She was a part of a select team that supported the first ever virtual General Assembly Session during the COVID-19 pandemic. Julie is well versed in technology based communications, inter-agency coordination, and administrative oversight. She is compelled by her drive to serve the Commonwealth and is equally devoted to serving her family. She is a proud mother of four, three of whom have pursued jobs in the United States Army and the fourth who is completing her college education in National Security. A proud Hokie, Julie received her BS in Exercise Science and her MA in Sports Management from Virginia Tech. She is married to her college sweetheart and enjoys playing pickleball, gardening, and hiking.
Legislative Liaison, Craig Markva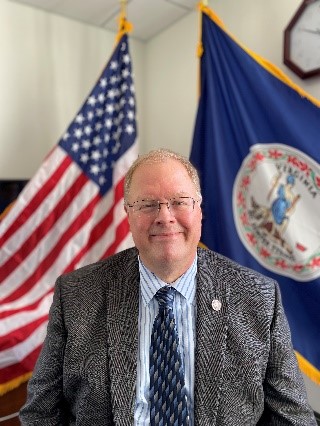 HHR Assistant Secretary of Constituent and Legislative Affairs
In 1994, Craig joined the Allen Administration in the Office of Constituent Services eventually becoming Director. In 1999, Craig began working at the Department of Medical Assistance Services (DMAS). He served in various capacities working up into the DMAS management team until Secretary Littel asked him to join the HHR Team in the Youngkin Administration. He graduated from JMU in 1984 and Regent University in 1986. He and his wife Charlotte are celebrating their 25th Anniversary in April 2023.
Contact Us
For regular U.S. mail, please use the following address:
Office of the Secretary of Health and Human Resources
P.O. Box 1475
Richmond, VA 23218
Phone Numbers:
(804) 786-7765
Fax Line: (804) 786-3389

Email: HealthAndHumanResources@governor.virginia.gov
Street Address:
Patrick Henry Building
1111 East Broad Street
Richmond, VA 23219
Enter your starting address for driving directions:
(example:1 Smith Place, Sterling, VA)